DHRAN moves to scale up TB services for PWUIDs in Nigeria
DHRAN takes bold steps to ensure meaningful involvement and to scale up TB services for People Who Use/Inject Drugs in Nigeria.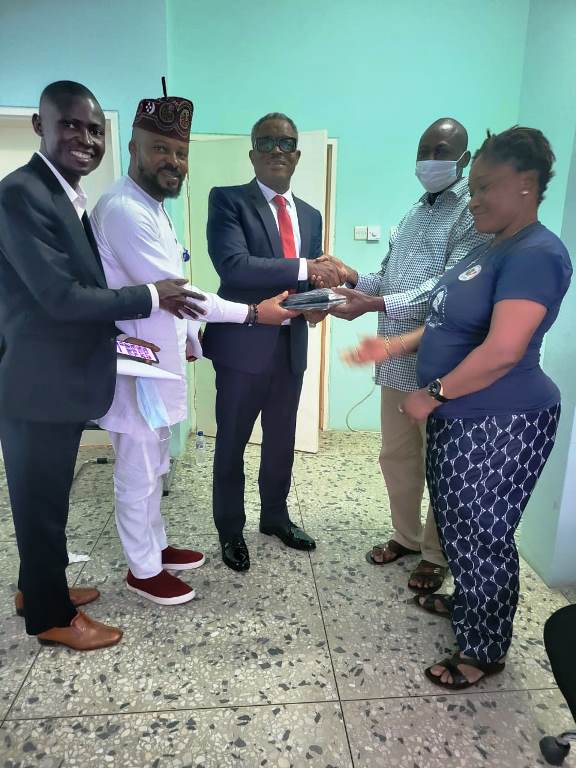 This was reflected in DHRAN's recent advocacy visit to the office of the Director and National Coordinator Dr. Chukwuma Anyaike of The National Tuberculosis and Leprosy Control Programme (NTBLCP).
The visit which took place on the 20th of July in Abuja had four members of DHRAN in attendance which included Isah Danssallah, David Abba, Diana Joseph Edem, Bolyam Bello.
The purpose of the visit was to ensure that People Who Use/Inject Drugs are fully represented and interventions are tailored to benefit them in the subsequent GFATM Funding Model. 
During deliberations at the meeting, DRHAN presented its recommendations some of which included the need for DHRAN to be represented at relevant decision-making levels and for community members to be identified through the network and its member organizations.
DHRAN also recommended that its capacity be strengthened for effective participation in TB response by becoming an SR or SSR in subsequent reprogramming/new funding models to be able to also reach out to its member organizations/individuals for effective coordination.
These recommendations were made to ensure that there's equal representation as well as the active participation of community members in the design and implementation of interventions captured within the National Strategic Plan (NSP) for Tuberculosis Control (2021-2025) to reflect the actual needs of the PWUID community.
Dr. Anyaike who responded favorably to DHRANs recommendations, amongst others, expressed his willingness to ensure that KP components of the National strategic plan on TB will be fully implemented through DHRAN and that DHRAN will be represented in all relevant TWGs/decision meetings of the National program.
DHRAN also expressed its commitment and willingness to join other actors in advocating for the government and partners to ensure the prompt release of budgeted funds for the procurement of TB medicines/commodities among others.